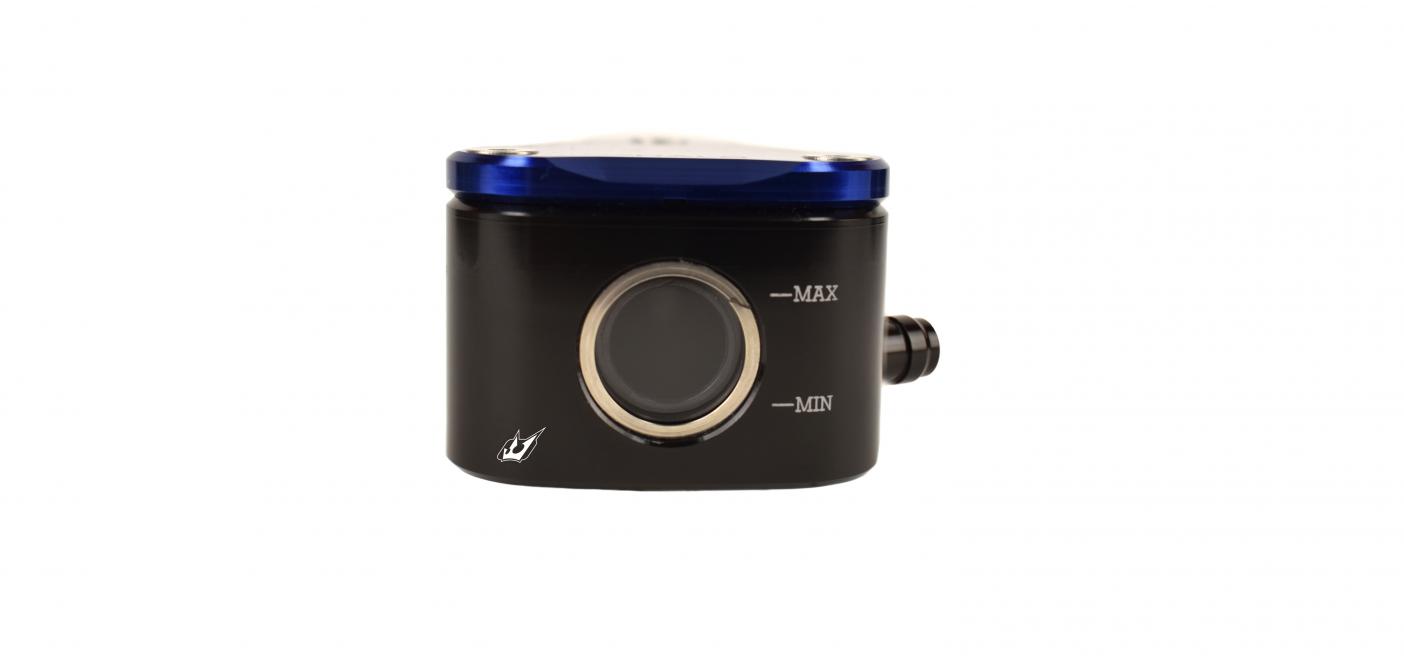 Driven Racing is proud to release our new Fluid Container. These billet aluminum Fluid Containers are packed with features and all the best materials. Both the containers and caps are machined out of 6061 billet aluminum into a unique shape that will stand out on any custom bike.
Fluid containers are available in 2 sizes, a 31cc container and a 16cc container. We used real glass in the ¾" inspection window to insure good view of the fluid in the container. We also use 3 M4 screws locking the cover on. A custom made rubber membrane is molded to create a strong seal so it doesn't allow  moisture to enter the container.
An M8 aluminum barb is fitted to the container to allow quick connection to the master cylinder (An M7 barb is also available separately for use on aftermarket master cylinder). A highly corrosion anodizing coating is applied to maintain the shine and look of the container. Lastly, a laser engraving machine completes the container with "Min" and "Max" marks and the recommended brake fluid to be used as well as the driven logo. 
The containers are anodized black with the caps available in 5 different anodized colors (black, red, blue, gold, and silver). Each container is packed with everything you will need to install. It comes with 2 brackets,an aluminum 90 degree bracket and a 3.5'' stainless steel bendable bracket.
Part numbers:
DRRBE-01 - 16cc small bottom exit  container 
DRRLE-01 - 16cc small left side  exit  container
DRRRE-01 - 16cc small right side exit  container
DBRRLE-02 - 31cc large front  container 
DBLRH-01 - Replacement tygon hose 8"(when needed)