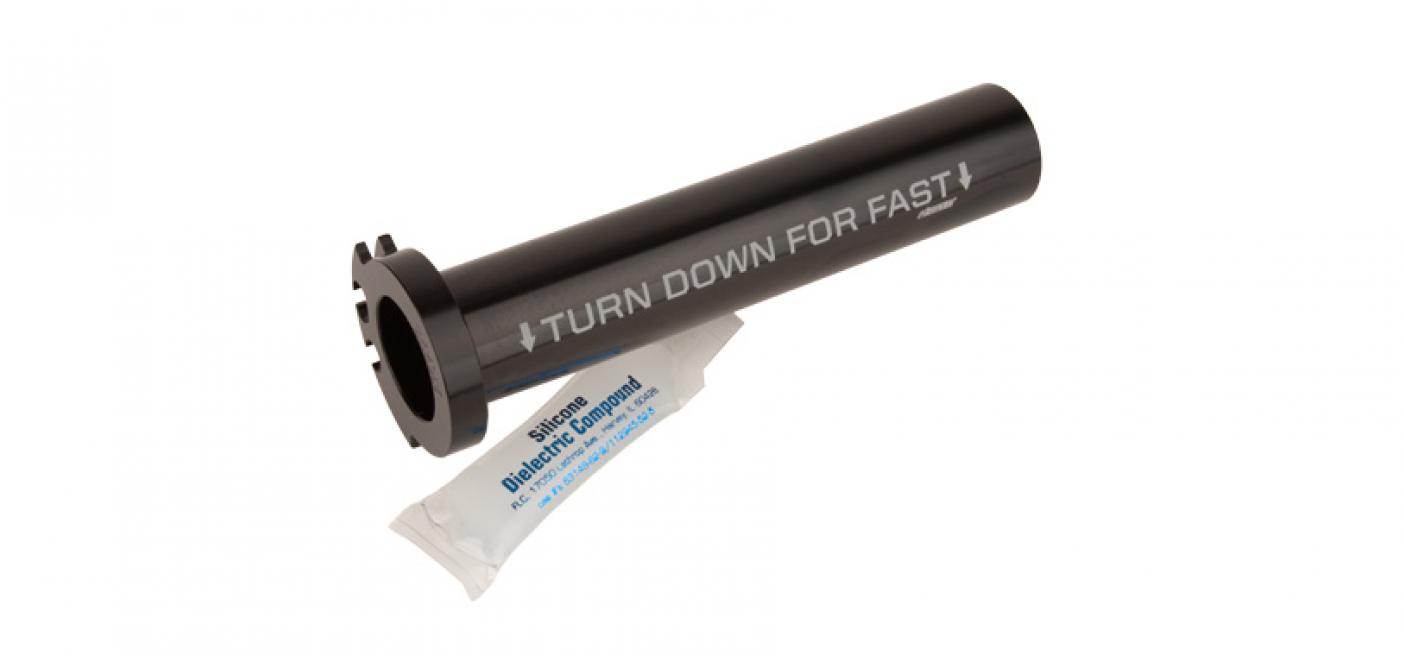 Junk that OEM throttle tube with this made from billet aluminum throttle tube for more precise control of your throttle. No stretching or braking and a more solid feel, ultra-light weight and rigid. Anodized in black and laser etched.
Grease packet and installation instructions are supplied.
Application for current sport bikes.
MSRP: $74.99