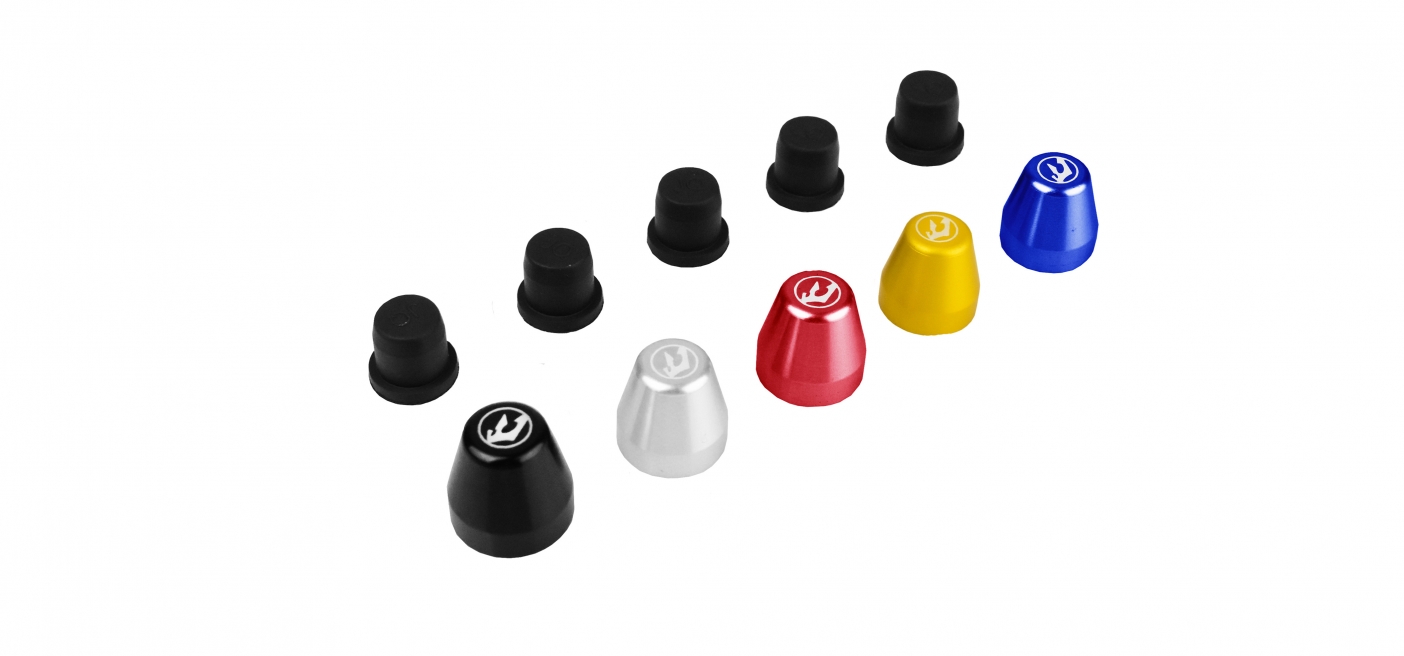 Brake Bleed nipple cover 
If your bleed nipple on your brake system is old crusty or all toghter ripped out? Replace it with the all new driven racing bleed nipple cover.
Machined out of 6061 billet rod and using a rubber bushing to hold the cover in place. This cover is both attractive and functional. Available as a set of 4 to handle front and rear calipers and front master cylinder. The cap is available in 5 anodized colors black,blue,red,gold and silver with the driven logo etched on top.