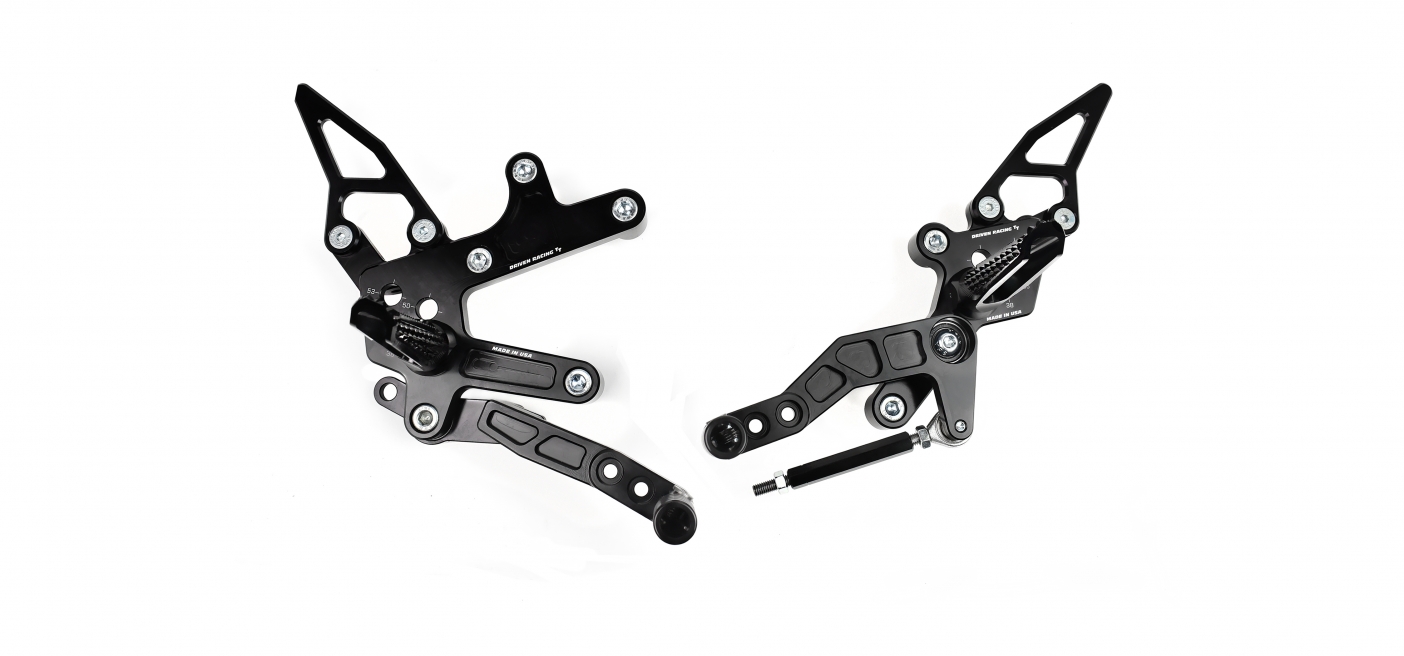 Fits 2018 Kawasaki ZX 400
The DRIVEN TT Rearset for the '18 Kawasaki ZX 400 is made up of only essential components and materials.
Retaining the very best of features you would expect from a Driven rearset. The race inspired TT model showcases the best components to achieve simplicity and efficiency on the race track.
This kit comes with all necessary hardware to set up the '18 Kawasaki ZX 400 for either standard or reverse shift with no modifications.
Features include:
High grade 12.9 hardware
Our new GPU style foot pegs
Adjustable folding toe pegs on shift and brake pedals
Standard/reverse shift
6 different mounting positions up to 32mm up and 32mm back from "0" position
Lightweight TT design
Made in USA